This project really picked up steam in October 2012.
A couple years before this project came about, I built a box as the base for my second RH84 amplifier (design can be found here [opens in a new tab]) since my first build was based on the chassis of an unremarkable Claritone console amp (I assure you, no Project G stereos [opens in a new tab] were harmed in development of that project). The box was put together using red oak sourced from the clearance pile at Rona, cut on a not-quite-square compound mitre saw, and a table saw was used to rip the 6061 aluminum plate down to size. In the end the openings were not quite regular and I had to file the plates into fitment, but it turned out well.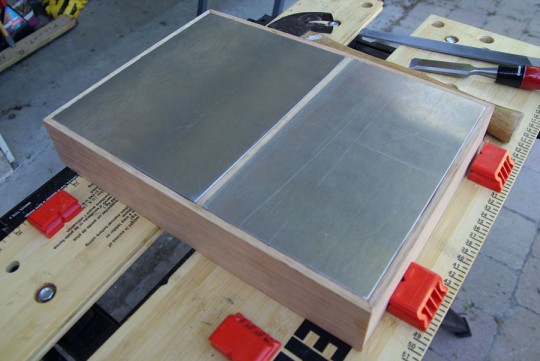 Right, so I've got the box.